---
Now we offer our customers access to a web-based tool for visualizing basic statistical operations carried out on metabolomic data.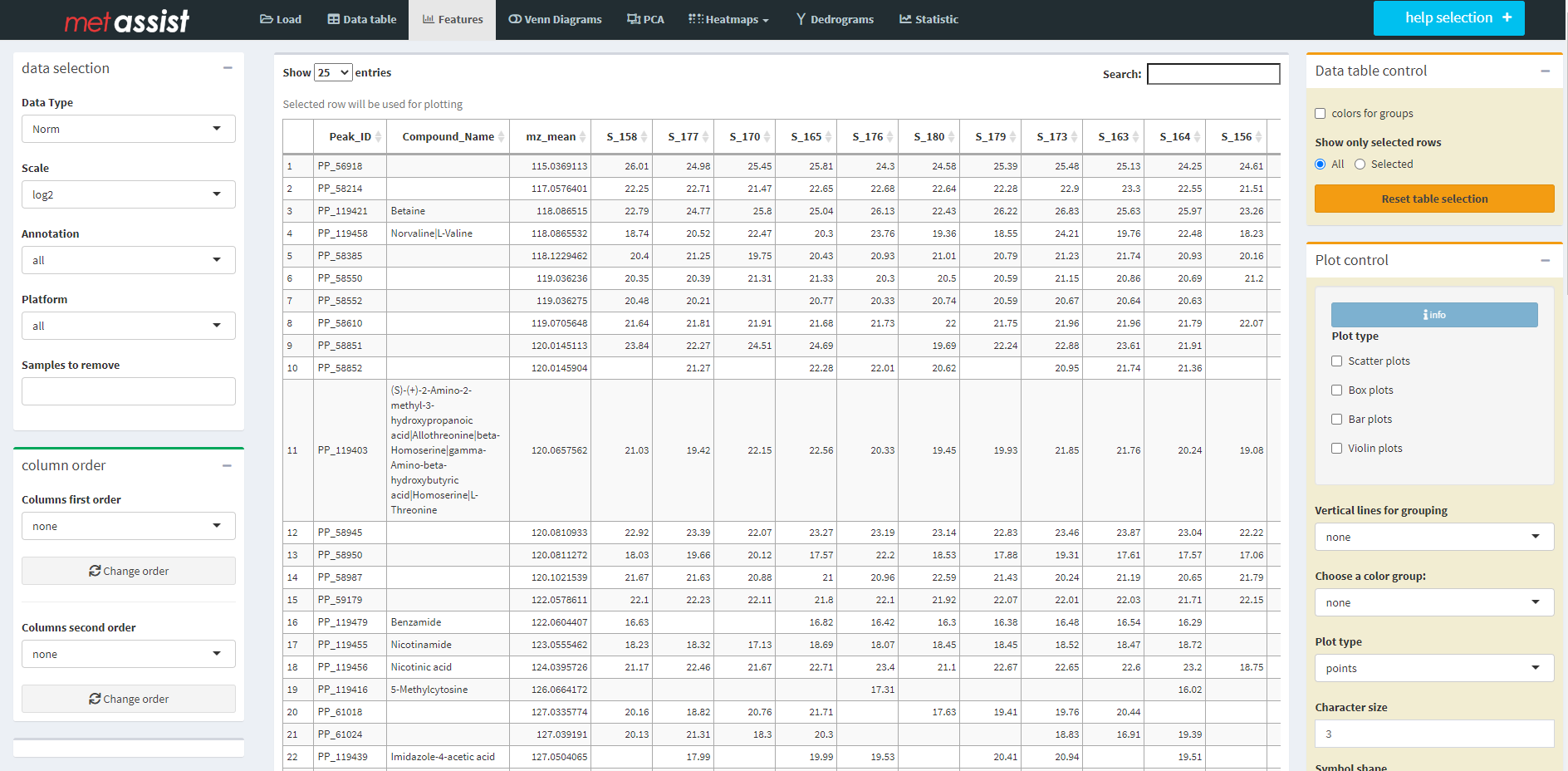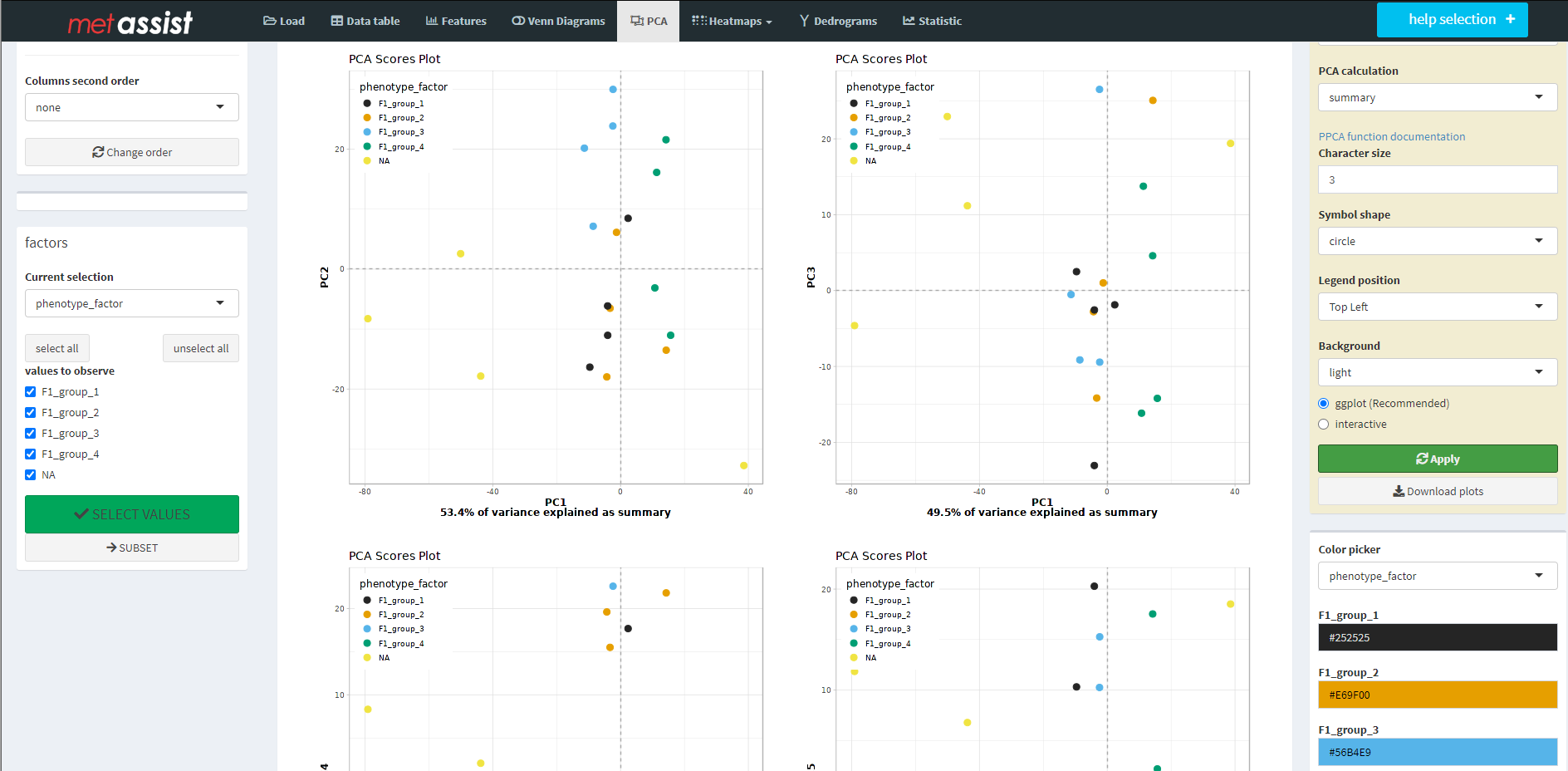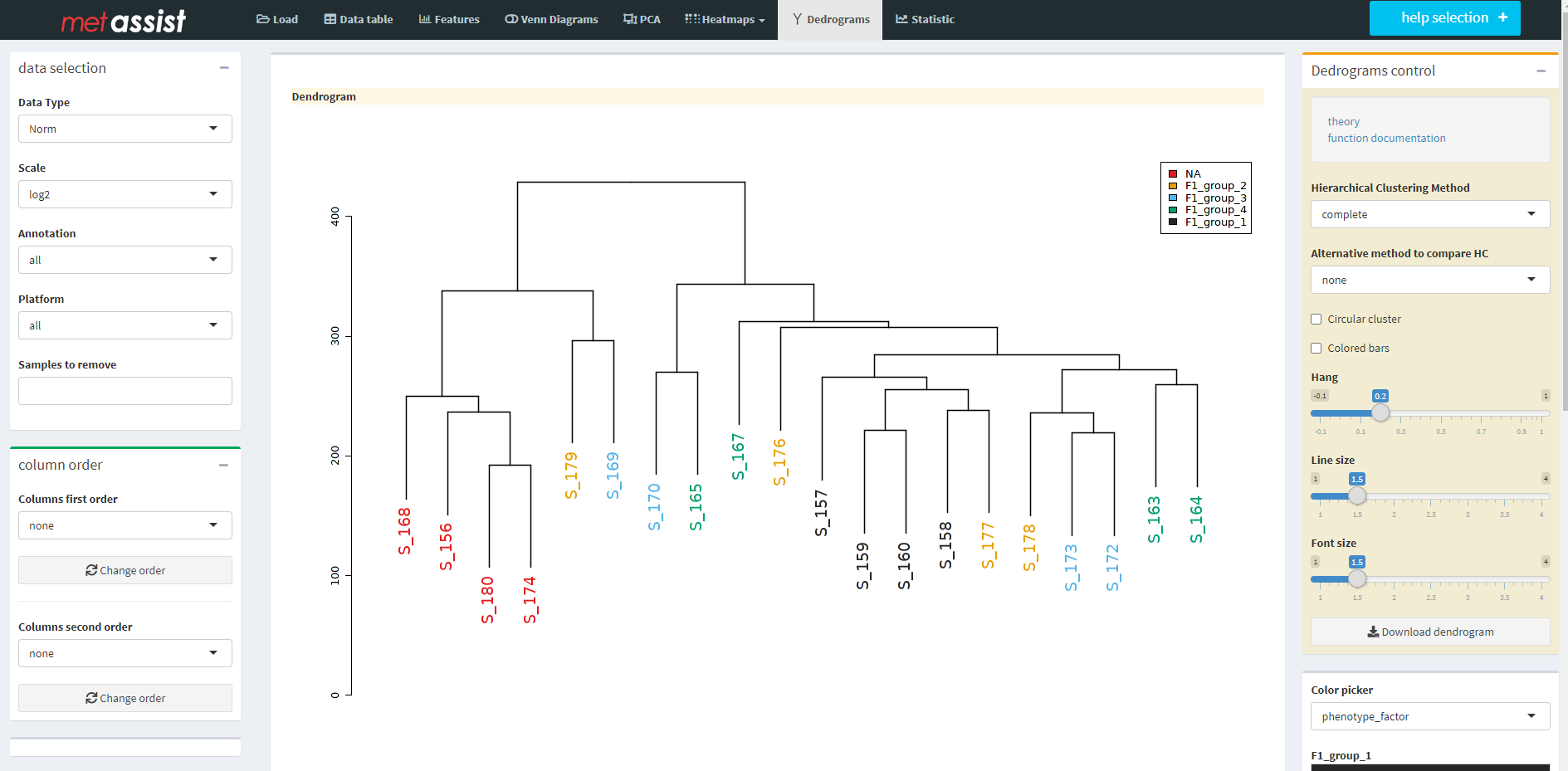 ---
---
Features
---
The platform gives you the ability to perform visualizations in the browser. For many chart types, we have both static and interactive versions available.
You can also conveniently download pdf charts for use in a later presentation or report.
The tool is available for each set of metabolomic data analyzed by metasysx. We provide our customers with a table of standardized and raw data of the material analyzed by us. Now thanks to our online platform - this data we can easily visualize and carry out a simple operation on them like grouping or subsetting.
The metassist tool is still under construction and testing. That's why we encourage our customers to share their opinion about possible amenities or useful additional features.
---
---
Technology
We also use ShinyProxy platform so we are able to offer very convenient cloud solutions for our customers.
---